The Solar System Perspective Project
at
Stinson Beach
September 17-18, 2005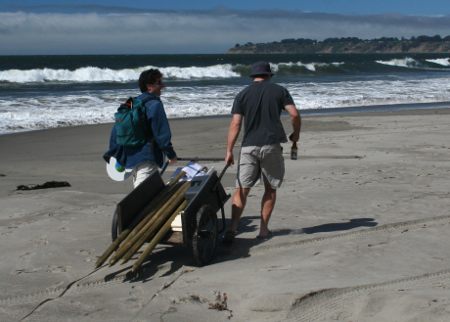 This year we thought to bring a wagon to lug around the planets. Brilliant!
---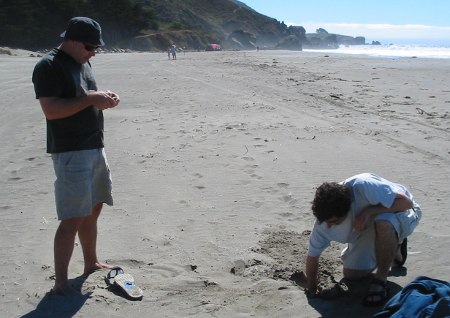 This year we also forgot to bring the clam shovel, so we had to dig the post holes by hand. Less brilliant, but not as bad as all that.
---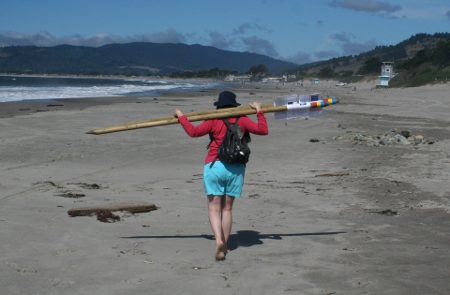 And actually, the wagon was a little unwieldy, so we hand-carried everything that was past the main public beach.
---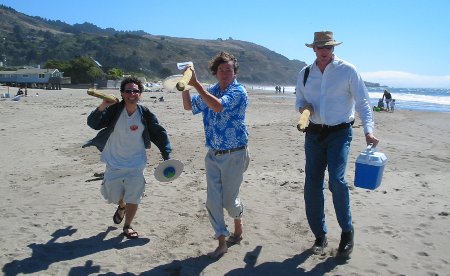 Fortunately, we had plenty of hands.
---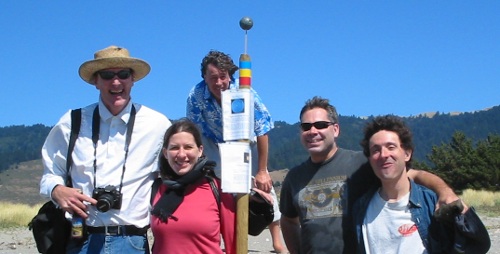 The walking crew: Mike, Anna, Syd, Pat, and Dave after putting Neptune up at the far end of the beach. Hey, wait a minute... who took this picture?
---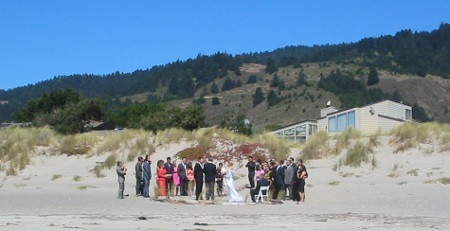 There was a small wedding on Saturday (no one we knew).
---
| | |
| --- | --- |
| Aaaaand... the sun exploded again. Who knew a gigantic raging inferno would be so volatile? Fortunately we had some backups - here's Pat and Syd starting to inflate one with a handy air mattress pump. | |
---
| | |
| --- | --- |
| | There weren't quite as many people around this time, since it wasn't Labor Day weekend during a heat wave like it was last year - but we still had a pretty good audience. Many thanks to everybody who came up to us and told us what they thought about the project! |
---
Outer Planets Report
At the end of the weekend, Uranus and Neptune were missing again... but this time, we located them! It turned out they weren't being stolen at all, they were just being taken down by security guards because the beach is private out at that end. The universe, after all, has rules. Well, we would figure out what to do about that by
next time
.